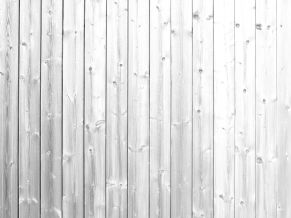 Are you someone who loves to keep it simple! Well, your choice is class-apart as it is said that "Less is always more" and your such ideas always reflect in your home. If you are looking to add a minimalist touch to your home, then there is not much to think about as a wood accent wall can do the job for you. Just a wall different from all the others can change the perception of your entire space and it will facelift the value of your house as well if in case, you decide to sell it in the future.
If you take a look around, then you will find a few wood wall accent ideas in houses. This idea is something that homeowners do not think of. We all are stuck in that pattern of getting familiar with those four walls with a similar color palette and you would agree that with time, it gets boring. Even if you change the colors of the walls now and then, but it will never give you the look which is given by the classic wood accent wall. Thus, if you are the one who wants it simple and a changed look to your house, here's how a wood accent wall can easily do that for you.
What is a wood accent wall?
We all know the four walls of the house and a wood accent wall is the one that has the individual attention of the entire space. For instance, if the house concept is of the open kitchen, then the wall dividing that space between the kitchen and the living area would be the accent wall. Now the wood accent wall can be big or small, depending on the size of the space. Now there are many ideas of how you want to do that accent wall since there are many types of wood available. But be it any, a wood accent wall is going to be one of the most attractive walls of the house.
Creates dimensions
A wood accent wall is such an impactful element of the room as it adds a lot of style, texture, and depth to the room. The wall can make a small space look bigger as it creates dimensions to it. If you are looking to turn your room into something extraordinary, then the wood wall accent can surely help you achieve that look.
Reclaimed wood for the antique look
Reclaimed wood is that wood that was previously used and recycled from various structures such as barns, factories, warehouses, decks, etc. A reclaimed wood accent wall gives the whole space a character while adding a vintage look to it. Such walls are usually used for the open-concept spaces to gives them a complete definition. Along with giving the space a rustic look, the wall is a great way to add an aesthetic to create warmth to the home. For instance, adding a reclaimed wood accent wall in the dining room is going to make it look beautiful, unique, and inviting.
Best areas to add the wood accent wall
If you are confused about where you should put the wood accent wall to change the look of your entire house, then the answer is simple…Everywhere! You can put it up in your entry hallway to impress your guests while they enter your home.
Apart from that, you can make your bedroom look warm and cozy by adding a wood accent wall. You do not have to be contemporary with it as you can simply choose the battered gray wood to make the whole look unique. To that accent wall, you can match up the tone of your furniture for warm colors and accessories complementing the whole space.
Being a homeowner, you should be aware of what suits your home and how it needs to be done. Adding a wood accent wall to any space is going to make it look much better and different than others. Also, the best thing about it is that it is easy to maintain and is a one-time investment. You do not have to replace it in the future. This is because the wood age better with time. Just slight maintenance and you are good to go. Thus, the next time when you are considering your home makeover, do not forget to add a different hue to your house with the wood accent wall.