Buying the Right Ceiling Fans for Your Home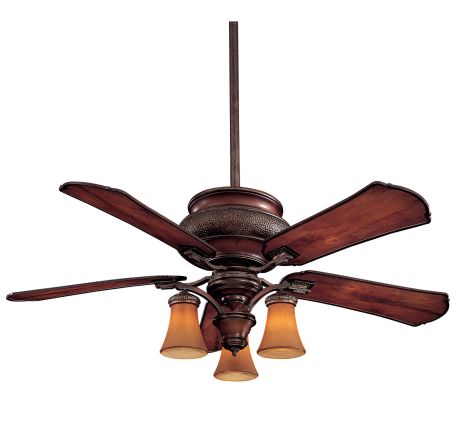 When it comes to buying a ceiling fan for your home, you don't need to compromise on style over function. With a wide selection in the market such as Minka Aire ceiling fans, you can choose a style that is durable yet looks appealing.
But the sheer availability of ceiling fans in a large number of designs and styles can also confuse the buyer. You don't want to end up with a fan that is contemporary but is too big for your room's size.
Here are 4 handy tips you can use to buy the right ceiling fan for your home.
Size it Right
The right ceiling fan size relative to a room is important for reasons of efficiency. Also, the fan's size needs to gel with the room's dimensions to look appealing.
The size of the ceiling fan needs to be measured in terms of the blade span and the ceiling height.
Blade span –
For example, for a room size in the range of 144 to 170 square feet, the right ceiling fan blade span needs to be in the range of 42 to 48 inches. For rooms in the range of 350 to 400 square feet, the ideal fan blade span needs to be in the range of 58 to 60 inches.
Ceiling height –
For tall ceilings, you would need to use a fan with a rod to hang it safely. For rooms with ceiling shorter than 8 feet, flushmount fan designs are ideal. If the ceiling height is 12 to 13 feet, the drop rod size needs to be at least 48 inches. For a sloped ceiling, you will need to consider the slope angle for buying the right fan rod.
Keep the Purpose in Mind
Ceiling fans now do much more than just keeping the room cooler during summer months.
There are some ceiling fan designs with reversible blade movement features that can also move warm air to the ground and help to maintain the heating in a room during winter months.
Many ceiling fans come with a light fixture. Then there are fans that come with remote controls that offer convenience for the user.
If you need to use a ceiling fan in any outdoor area, using a model meant for indoor use only can be a safety hazard. You will need to buy a fan that is made to withstand environment factors such as extreme temperatures, rain, snow etc.
Match it with your Décor
Choose steel or platinum finishes if your home's décor is minimalist or modern. A silver matte finish or polished nickel fan can also work well with black and darker furniture shades in a room. A ceiling fan design with twin fans in chrome can be ideal for a stylish corner in your house.
A fan with a bronze finish with etched glass fixture can work wonderfully with traditional decorative styles or a rustic porch design. Buy a design inspired from old architectural styles to complement your vintage style homes.
For a small room, buy a mini fan with contemporary features and materials to enhance your space. For bigger rooms, you can also select fans with more than three blades. A ceiling fan in driftwood finish can match your wooden flooring or enhance the outdoor seating area. Fans with wicker designs are also ideal for rustic décors and for outdoor use.
When buying a ceiling fan, look for brands that offer a variety of designs in different sizes. For instance, Minka Aire ceiling fans are available for every room size and in every design and finish.
Buy it as per your Budget
With such a great range of fans now available, you are sure to find one to match your budget. Look for brands that are not limited in terms of the range of the ceiling fans on offer.
Browse the collection at reputed fan brands and you are sure to find a design that is within your budget and ticks all the boxes.
By spending just a little bit of your time in considering all aspects of your ceiling fan, you can find a style that can last you for years to come.