Casablanca Ceiling Fans – A Lovely Addition to Any Room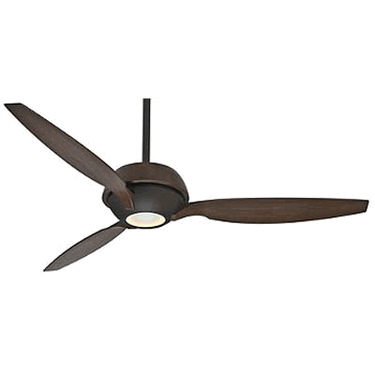 Surrounded by a plethora of highly advanced air conditioners, innovative air coolers, new generation humidifiers, you can hardly find a home, which has not been equipped with ceiling fans. Even in this age, the time-honored home cooling device boasts of being one of the indispensable home appliances worldwide.
As per market research, whereas the key driving factor for home ceiling fan market is undeniably its cost saving cooling, with the appearance of decorative, high speed, energy saver, multiple blades and ceiling fans with lighting systems, Casablanca ceiling fans market in the US has upraised like anything.
What Makes Casablanca Ceiling Fan So Demanding
As per different market reviews one of the best features of Casablanca ceiling fans is that they're not just a great addition in the summer, however, when it's winter months the fans can wonderfully drive heat into your room simply by reverse spinning  pushing hot air down from the ceiling and make the room setting warmer. With multifaceted features, specialties, and eco-friendliness, thus ceiling fans are found most sought after to people from all classes of the society.
Keeps Room Cool Lowering Energy Costs
Bringing home Energy Star rating fans, a certification provided by the federal government for all energy efficient ceiling fans; one can save more than 30% on the utility bill. With a vast variety of sizes and patterns, these ceiling fans enable you to install the most fitting fans that also help reduce energy cost per feet. Further, while usual AC setting in the home environment varies between 24-26 degrees, just by increasing temperature merely by one degree and adding the breeze of ceiling fan you can enjoy the higher coolness and save over 18% of energy cost required for AC.
Versatility and Range
Ceiling fans come in a wide variety of style, size, and designs making them ideal for indoor and outdoor use. Especially when it comes to outdoor purposes like use in the balcony or patio, you not only require bigger size 58-inch super stormy fans but that should be 4 or 5 blade systems. Equally, for your small library room, you can think of cute looking 36 inch-3 blade fans and 44 inches 4 blade ceiling fans for dining or kitchen room. Thus, range and versatile design patterns help you justify your investment making them an added compliment to your exceptional interior idea and purpose.
Mechanism and Control
Backed by high-class mechanism integrated with seamless built-in motors, correctly pitched moisture sealant blades, global standard precision engineered ball bearings, die-cast housing and finest class workmanship each ceiling fan comes out of production as a symbol of quality, consistency, and standardization. Models are outfitted with new generation remote based control systems apart from pull-cord on/off operation and conventional styles.
Aesthetic with Duel Feature
World class ceiling fans nowadays come with great lighting systems that not only adds to its beauty but meet the purpose of ceiling lightings in living, drawing or dining place or library room. Ceiling fans with lights are invented to bring you soothe in your hectic lifestyle. The research findings establish that when lights are switched off, the focused and layered illumination of a room by fans with lighting system can make you feel a different calmness, relaxation, and verve that you have ever experienced. With the variety of lighting systems, huge design patterns, and other decorative elements, these ceiling fans can magically change the aesthetic image and feel of your room environment.
Special Tips for Using Ceiling Fans
Fans should be centrally located considering the position of your bed or the area where your family people gather.
Mount ceiling fans 8-10 ft up from the room floor; in case of high ceiling, use hanging rods
Size of blades should be determined considering the size of the room
Controls can be remote based, putt chain or wall switch on/off.
Led lighting in fans is a great choice to save the environment and cut cost.