Charming Seagull Lighting Chandeliers for Your Interiors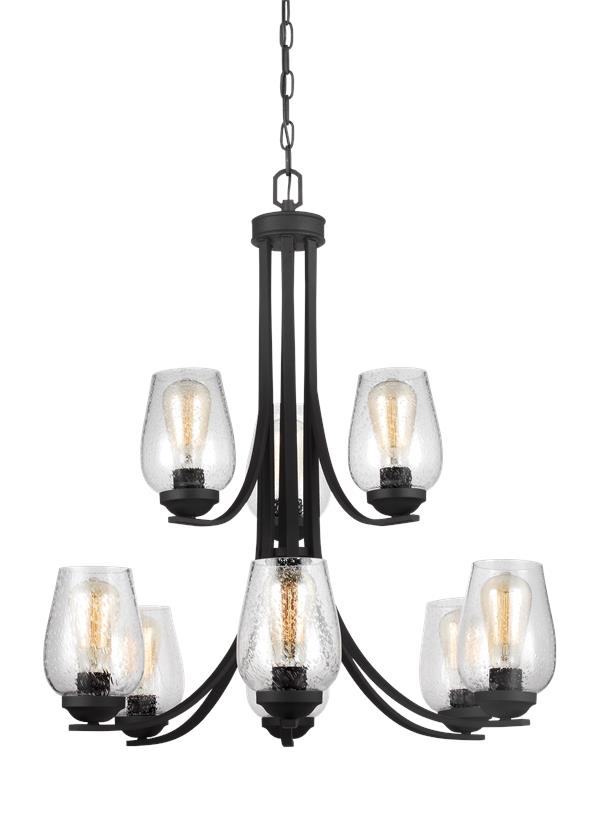 Seagull chandeliers offer a wide range of Chandeliers that you can use for the purpose of your home beautifying task. Not just the range of chandeliers but the service and lighting effect it offers have served its best since years. Adequate lighting is the essence of having a house that is fascinating and welcoming. Seagull lighting chandeliers have the power of playing the absolute magic to enhance the interior of your house. The shades, the designs, the patterns all in a perfect combination can help you get the right and enhanced interiors for your home. Here is how an ideal chandelier can transform your house interiors and get you a calm and cosy place of residence.
Layered lighting
There are many Chandeliers which comes with the layered lighting effect that has different shades of colors to enhance the visuals. These chandeliers can boost up the lighting interest of your room and get it a perfect ambience where you would love to enjoy your comfy zone. They can litera.ly add up to your home décor and lay up your home in a picture perfect layout.
Dimming effect
Having all the lights switched off with a single chandelier hanging from your ceiling lighting up the room can lay out the perfect mood for your night. Chandeliers come with dimmer controls to get your room a shadowy effect and adding on versatility to the place. These lights can be customized according to your choice and can be turned on when you are hosting a party to mesmerize your guests with its beauty.
To make a wow entrance
Having some guests for the party and a big chandelier hung up at the entrance to render a welcoming hand can be a perfect combo of welcoming in style. The very first impressio0n created by those hanging beauties can get your guests amazed at the sight of these beautiful lights and also get some people asking you again and again about the place where you have brought these lights. An oversized chandelier in a king-sized living room can add the perfect touch of welcome at the very first point of the entrance of your guests.
Creates a central focal point
A huge chandelier hanging up at the center of your room is capable enough of producing a central focal point. Having the cake ceremony done just beneath these lights can get you some picture perfect selfies and photographs to cherish for a lifetime. These masterpieces can add a full package of elegance and central attraction point to your room. They can get your room welcome in style and stand as the primary source of attraction amongst all the interiors that you may have added up to beautify your room.
Adaptability to all kinds of rooms
It's not just that your living rooms and dining rooms can be in possession of those beautiful chandeliers, you can get different varieties of chandeliers that can adapt to the needs of your other rooms as well. Though hard to believe, but you can also invest on a chandelier for your bathrooms if you have a craving for beautifying your washrooms. Yes, you can go in for bigger size and king size chandeliers for living rooms and dining rooms, but a small sized chandelier in your bathrooms can be something awesome that you can have to add a pinch of luxurious feel of bathing in your bathroom.
Caters Extra light
If you have limited light in your rooms then hanging up a beautiful chandelier in your room can get you some extra light for your space. You can also install small size chandeliers in your kitchen to have the lighted up and shiny effect in your cooking heaven.
Coordination power
Not only do these chandeliers get you extra light but helps in building coordination amongst the interiors of your room. Starting from the central focus, these chandeliers help to deliver a perfect balance amongst the various lights that you might have set up at other corners of the room and helps to build proper sync in between them. It helps in making your room look consistent and maintains a balance between the colors and lighting effects that you are implementing at your home.