How to Choose the Perfect Lights for Your Kitchen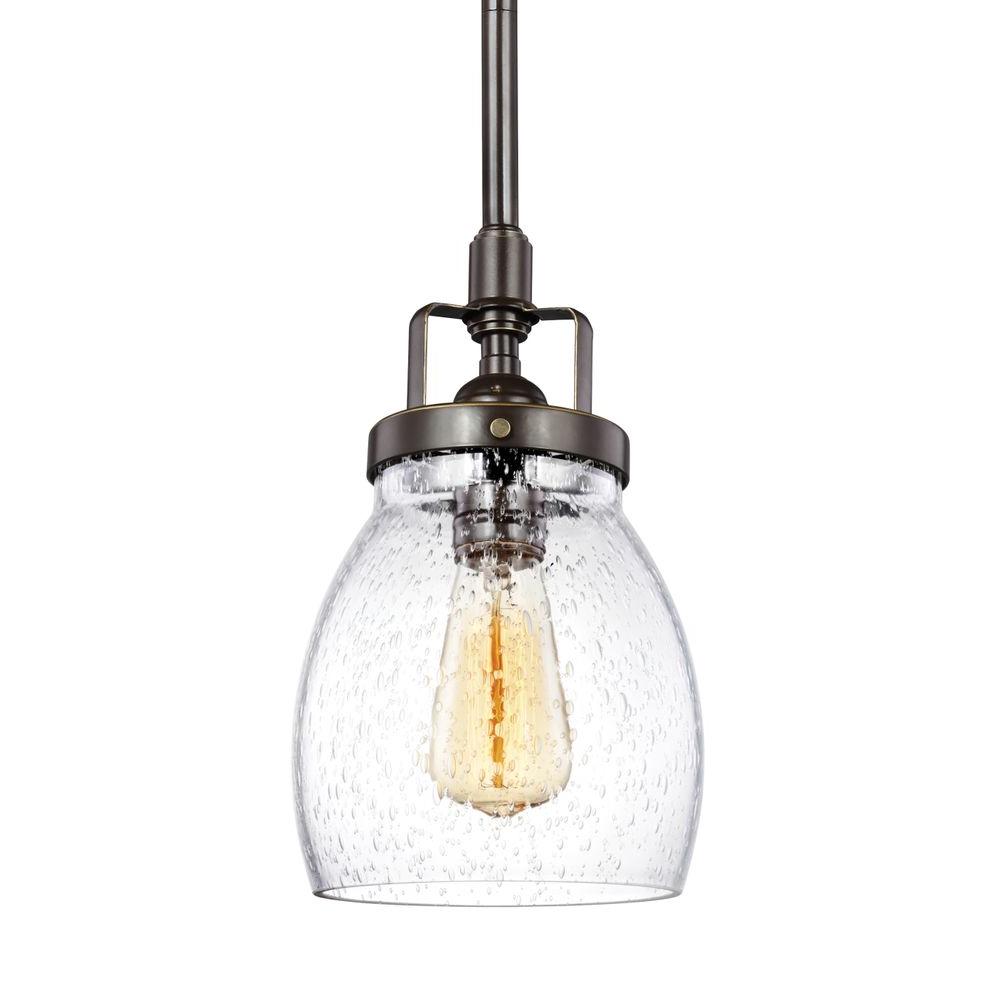 The right light fixtures can elevate your kitchen space; the not-so-right ones can make it appear boring and depressing. Kitchen is a place for family to come together and spend quality time with each other. It is also a space where your guests can see your design style. So, it is crucial that the kitchen lights are perfect.
Here are some ideas to choose the perfect lights for your kitchen.
• Use pendants on the kitchen island, over the sink, and in the pantry if you have one. When selecting pendant lights, aim to find stylish fixtures that also offer adequate brightness.
Pendant light fixtures will act as the task lighting for your countertops. So, you can't favor design of the light only. For instance, Seagull lighting pendants are available for every décor and design sensibility. You can use five or seven small pendants or three large ones. If your kitchen opens into the living room or directly faces it; use glass pendants over the countertops to keep the view of the house unobstructed.
• You can mix up decorative styles in the kitchen for uniqueness. Many companies make pendants lights in traditional and classic designs. If you want classic light fixtures to elegantly blend with granite countertops and marble flooring; choose pendant lights made with metal and rustic design elements.
Seagull lighting pendants are available in many classic and elegant designs that can complement traditional, modern, and transitional décors perfectly. If you choose classic styles from reputed brands; your light fixtures can last you a long time without looking dated.
• Use recessed lights in the kitchen for days when you need extra overall illumination in the kitchen. These lights are accent features that add depth to a space. You may not always use them. But do install them when designing your kitchen. Don't forget accent lights if you have beautiful china collection or elegant cabinets that you can highlight. You can use accent lights over the cabinets in the form of track lights. You can use also them under the cabinets.
• If you have a large kitchen space, you can use a chandelier as a decorative accent. Match it with the pendant lights in terms of material and design for a seamless look. Other idea is to contrast it with other kitchen light fixtures. So, if you have used etched glass pendants; use a crystal chandelier. If your pendants are circular with LED lights, use a chandelier featuring a square or rectangular design.
• Use a light fixture with diffused white illumination as the ambient light in the kitchen. The chandelier or the recessed lights can act as the main lighting element in the kitchen. The ambient light is nothing but the one fixture that you use to first light up a room. It can be a simple light fixture that you use to illuminate a room upon entering it. The task and accent lights are fixtures you use for specific purposes. For ambient light, choose styles with dimmers so that you can adjust the brightness as needed.
• As for the light color, it is up to specific preferences. Some prefer white lights; while others like the warmth of yellow glow. You can choose both if use of yellow lights alone is something you are not comfortable with due to their muted glow. In that case, choose yellow for accents and white for ambient and task lights.
A big fluorescent fixture is ideal as an ambient light. If you use a bright light as the main lighting element in the kitchen, you can use pendants that offer muted illumination. Some pendant styles favor style over function. If something like this appeals to you; use of bright ambient light allows you to use stylish lights that are more decorative than practical.
For perfect illumination in the kitchen, plan the placement of task lights first. Otherwise, you may end up adding more accent lights than required. When you have your task lights in order, you can plan for accent pieces for adding visual interest in the kitchen or for more illumination.