Choose the Right Interior Lights for Your Home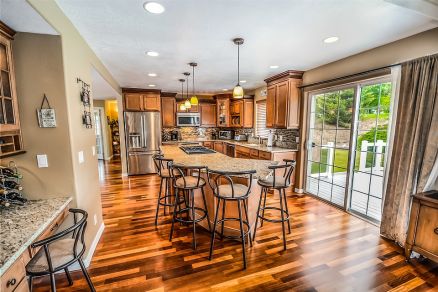 The right choice of lights can make an impact on the look and feel of your space. Lights are a quintessential element inside every home and they should be carefully chosen in order to maintain the right look and feel of the home. You can add warmth and change the ambience of any space with a simple addition of a light. As compared to olden days, there is a huge variety of options for you to choose from. Modern lighting is not limited to the basic bulbs and lamps; there are a range of options you can choose from.
There are a number of things to consider when choosing modern lights for your home. Firstly, you need to be aware about the different types of lights available in the market and their use. Pendant lights can add style and create a unique atmosphere inside your room. They are highly preferred by home makers and you can choose to make a big statement or go subtle with a minimal light. They come in latest designs and sizes that can easily blend well with your room.
If you need general lighting, you can consider down lights which are a versatile way of lighting up a room. Down lights can be considered based on the given space and the position where you want to place them. It is one of the most cost effective ways to light up a room. You can also save energy by using down lights on separate switches to limit the amount of lights you can switch at one point of time.
Another alternative is decorative spotlight which can be used to emphasize a specific area in a room. You can install them inside the bathroom or your room and it will change the mood of the room. Decorative spotlights are soft and have a subdued lighting effect which can draw attention to specific features like furniture, mirror or artwork.
Wall lights are a common and cost effective form of modern lighting for the home. They come in a range of styles and suit all the spaces with ease. You can line your hallway or create accent lighting inside the entrance lobby. You can also choose bedside lights that will give it a contemporary and modern feel to the space.
Modern homes speak a lot about the personality of the owner. Lights can be used to accentuate any area inside the home and they can also be used to create an ambience of warmth or to make a bold statement. Choosing the right light for the home is tricky and special attention should be paid to the type of room you are choosing the lights for. Depending on the space and the type of room, modern lights will help enhance the area and create a warm ambience. With an increasing number of options to choose from, modern lights are a cost effective and convenient way of changing the entire look and feel of the home.