Five Things to Look for When Buying Bar Stools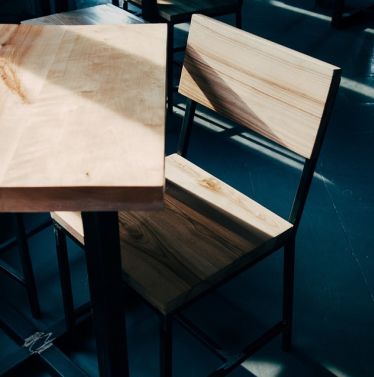 Use of unique bar stools has emerged as a staple of the modern home kitchen as well as the counterpart of domestic dining table regardless of having its rising demand in drinking bar, restaurant, pub, and commercial kitchen. Being a potential buyer of bar stools while hunting for stools suitable for your purpose, mind well that the most significant part of using bar stools aside from its look is comfort and uniformity.
Height
The foremost factor that needs consideration is having a unique bar stool of appropriate height. Depending on whether you buy them for users of the kitchen counter or sitting at the bar, the height differs like 24 '' and 30'' respectively. However, to make sure, it would be a sensible option to obtain a measurement of the bar counter/kitchen counter height from the floor and accordingly subtract 10'' from that to get desired height. Maintaining the difference of height between counter tops and bar stools is a must for absolute comfort, wellbeing, and maximum productivity of the users.
Number
Essentially, when deciding on the number of bar stools that you can accommodate in your home kitchen or commercial kitchen or bar counter, always go by the general guideline of allowing a space of 24 to 30 inches, i.e. 2- 2½ ft among two barstools. Equally, the person who will be working at the end counter of beside the wall should be offered a space of 15'' from the partition. Having the kind of arrangement ensures everyone to sit and work resourcefully without having any hassle. So, accordingly, you should decide the number of bar stools.
Design Plan
With a profuse variety of unique bar stools in terms of shapes, design, and features available, the online market tends to make you confused of which kinds of stools should be suitable for you. Check five design features:
• Back or Backless
By choosing backless unique bar stools, you can create an illusion of your cramped kitchen being specious due to their exclusive design. Backless stools can be pushed completely under the counter when not in use that makes your floor space free for other uses and ease of cleaning. On the contrary, for users work for a longer period, backless stools can be extremely exhausting whereas medium to high backrest system should be given priority.
• With Arm or Armless
Having stools with armrest and backrest is essential to foster comfort level as well as productivity of a user due to this support. In contrast, the height of the counter is a vital determining factor whether or not, with arm or armless will be fitting for space.
• Footrest
Apart of being comfortable, having footrests in bar stools is essential whereas it's considerably high. It offers user ease to keep balance with the support of the legs. Sitting on high stools hanging your legs often cause sudden fall and injury; as being in the posture is also unscientific that leads to aching legs and blood pooling.
• Swiveling
Depending on who is using the bar stool or his/her function, having swivel type unique bar stools is a great choice to facilitate user access all across 360-degree area without any hassle. For those who work next to kitchen prep table, kitchen counter or even in commercial place, use of rotating bar stools enhances efficiency level with extra comfort and ease to reach other counters. Never forget to have half backrest and arms for swivel stools to protect fall.
• Height Adjustable
Nowadays unique bar stools are available with a height-adjustable feature which comes handy for children to use the same counter with needed adjustment. Equally, with height-adjustable, you can also make your stool useful to work on counters of different heights and in varied place. It should have footrests, especially if you buy them for kids use.
Material
While aesthetically tempting wooden bar stools have received vast acceptance in homes as well as commercial kitchens, blend of metal and wood stools engineered on heavy-duty stainless steel construction, stylish rot iron are equally demanding. Whether you look for bar stools to be used in the bistro, home, industrial area or beauty spa, rustic look solid wood stools are likely to pose a distinct aroma of nature and adore. To have a relaxing seating experience, consider buying well-padded upholstery or leather top unique bar stools.
Aesthetic
Even if, aesthetic of unique bar stools should be listed first, however, critically, the visual appeal of stools will be pointless if you bring home an extremely low or high bar stools compared to your kitchen counter. So, while choosing online, consider your home interior, the color of kitchen walls, other accessories and accordingly go for the most complementary color, look, pattern and look of bar stools.