Five Tips to Help You Select the Perfect Rustic Coffee Table for Your Home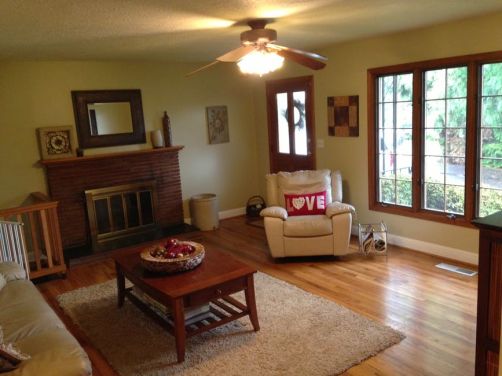 Is a coffee table just an ordinary item of furniture that has found its way into most living rooms? Yes, it is a table but can it be more? With the right coffee table, you can enliven your living room in myriad of ways and even dress the space with touches of your own personal style.
You can buy coffee tables in different materials but a rustic piece of furniture can have an edge over others. Rustic furniture can decorate a room with simple elegance that can have a powerful impact.
Consider these five tips to select the perfect coffee table for your home.
Skip the Usual
When it comes to coffee tables, it is best to skip the usual tropes and select an item that speaks to you. You obviously don't want to hide your coffee table. So, select a rustic design that can defy conventions. You don't need to stick to dimension or color restrictions. If you like a red rustic coffee table for a room full of muted colors – by all means go for it.
Don't weigh down your choice by the need for storage. Think of design first and storage later. You may find various fantastic rustic coffee tables with minimum storage options but those may be just right for your living room. You can use the table top as the placement for items that may add further character to it such as books, an antique clock in gold, or an accent piece in wrought iron.
Use it as the Focal Point
You can either blend your coffee table with rest of your living room décor or use it as the focal point in that space. The latter seems like a better option when using a piece of furniture in the middle of a seating area. So, a red rustic coffee table will stand out with black or beige sofas and rugs. A reclaimed wood table can stand out amidst any kind of décor.
You can also buy custom tables with unusual designs. For instance, a wooden table with patterns made with glass tiles on the top. You can even choose a unique shape and order it through custom design stores. At times, a simple coffee table with no additional elements can pull the focus towards itself in ways that may not seem possible in the times of over-the-top trends in home décor.
Tell a Story
Rustic furniture items are perfect to use as storytelling elements in your living room. Often, for a single piece of rustic furniture, designers source materials from different places. So, your coffee table could have elements from different countries and even different eras. The top could come from a barn in Mexico while the legs could come from stables in another place.
If you buy your rustic coffee table from custom furniture designers, you can even know its history and use it to define your whole room. For example, you can use other decorative elements or furnishings reflective of the same place or era as the table. It can create a symphony in your décor that won't look overtly synchronized or matched.
Keep it Natural
Rustic coffee tables are often made with reclaimed wood that can contain irregular features and natural patterns. Select a table that you can use in all its natural glory. You can skip stains altogether or at least choose tables with colors as close to the natural wood.
Create Contrasts with its Placement
Wood is the perfect material to create endless contrasts in any space. Select a table in natural wood color and use it as the base to create a colorful living room. You can use red, brick, yellow, fuchsia, purple, and even black for furnishings in the same room.
You can also create contrast with materials. Pair a wooden rustic coffee table with vintage glass accents such as lamps with golden wires or stained glass vases. You can place these accents in the space between the sofas or in your living room corners. Similarly, you can use wrought iron items with a really striking rustic coffee table.