Hermle Pendulum Wall Clocks Add Charm and Style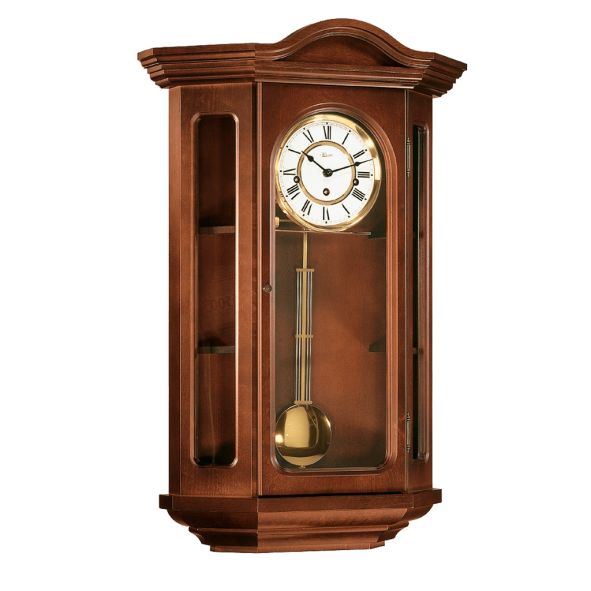 Who says that they are outdated? With their historical 'tick-tock' sound, deep melodious bells, and unbeatable aristocracy, the centuries-old Hermle Pendulum wall clocks boast of being the emblem of style, taste, and personality of your living room. Created in the middle of 20th century, their heritage look, exclusiveness, and excellence can nonchalantly position them in the series of top trending wall clocks even in this advanced era. Among the top demanding Hermle Pendulum wall clocks across the world, great five are featured below for your knowledge and collection.
Five Top Loved Hermle Pendulum Wall Clocks for Your Home
Grandfather Clocks
Unquestionably, when it comes to the realm of Hermle Pendulum Wall Clocks, the subject of discussion can never start without referring to the most traditional piece of pendulum clocks, internationally recognized as Grandfather Wall clocks. Apart from, in almost all old day's English movies, you can view the heritage species of pendulum clocks in the traditional houses, churches, and museum or auction halls. To antique product lovers and affluent business families pendulum well clocks are extremely popular. Typically found in long case tall timepiece models and other varieties Hermle Pendulum wall clocks, can hem in special complement to your living room giving it a different dimension.
Grandmother Clocks
Very naturally, if Grandfather clock is a tall one, it is implied that Grandmother Clock should come in smaller, however, with more stunning gorgeous look. It is simply like that. For people who love equipping their rooms with long-case clocks but hesitate due to their small room size, Grandmother wall clocks can be an ideal choice for them. While Grandfather displays the credence of your personality, Grandmother offers charm, beauty and adore. You can get wide variety with ornamental bodies, mind-blowing shapes, and brilliant designs in Grandmother series of wall clocks.
Quartz clocks
Now you've reached the new age. Available in classic designs, the cute, compact battery-operated Hermle Pendulum Wall Clocks is one of the much-admired clocks to people of 21st century. Apart from their decorative aspect, the unique pieces are affordable to every class of people and ideal for medium or small size apartments. For those who are in search of traditional touch with trendy look and lighter weight automatic wall clocks in budget based price, these quartz clocks are simply ultimate for them. The key difference of quartz clocks with typical pendulum clocks is they do not require winding by keys in intervals but can perform for several months with battery, which makes it ideal for hectically busy new generation. You can get them in varieties of sizes, fashionable designs and with pendulum and use as a great decorative accessory for your home.
Cartel clocks
With a quick look at the history, you can find that in 18th century cartel clocks became highly popular collection of wall clocks in the well-heeled families in Europe. These are relatively different from general pendulum wall clocks and due to its charming condensed size; they simply look incredible in small apartments, libraries, living rooms, and small offices. Traditionally, to make an impression of majesty and lavishness people used to collect cartel pieces made out of gilt bronze or with coating of gold. One common feature of cartel wall clocks is their lop-sidedness while they are available broadly with different pictographs making them a idiosyncratic room decorative piece in a traditional or stylish home setting.
Ogee Clocks
With its humble look, affordable price tag, and historical background, Ogee is one of the commoners' great choice wall decorative pendulum clocks and extensively found in antiquaries' homes, small office and in the living room or common people. In the midst of antique clock range, Ogee takes a significant place and even with their modest finishing, they are ideal to adjoin a extraordinary kind of appeal, decency, and facet to a one's living room or library.