Know How to Choose the Variety of Planters You Need for Patio Container Décor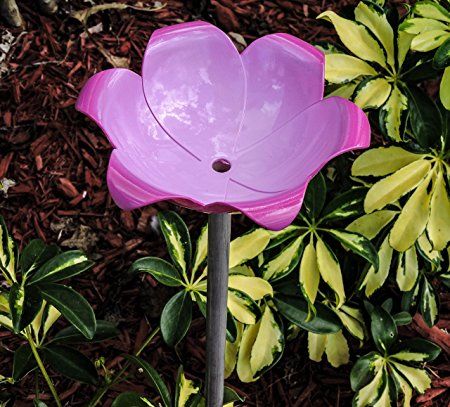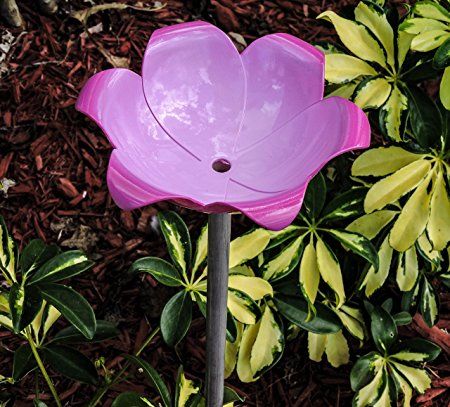 Container gardening can be a simple and fun way to beautify your patio with ease. Patio container décor doesn't require excessive planning or work. With simple ideas, you can create a patio design that can be a relaxing and joyous place for your whole family and guests.
Here are some ideas to choose the right containers to decorate your patio beautifully.
Muted and Vibrant
Use plain terracotta or clay pots in their natural shades with colorful flowers to create a beautiful patio. Pink bougainvillea in big terracotta planters on one side of the patio can uplift this entire space.
If you wish to plant white flowers, choose clay planters in vibrant colors such as brilliant yellow, blue, red, orange, and green. If you have bright furniture patio, it is better to keep the rest of the accessories muted in neutral shades. A mix of muted and bright shades can create contrasts that can look amazing at any time of the day.
Another way to utilize this combination is to fix deep watering stakes with colorful designs in neutral-colored planters with white flowers. The deep watering system will keep your plants hydrated perfectly while adding a touch of vibrant charm to the patio setting.
Support System
Patio is the ideal place to use planter stands, tables, pallets, or strings for container placement. Arrange a rectangular table on one side of the patio and arrange small clay planters on it. You can even tie small herb planters directly on the patio railing. It is also a good idea to use some hanging baskets on the patio with colorful flowers. Ferns look particularly nice in overhead containers.
Keep hanging planters lightweight and secure them properly. Hang them on the patio ceiling in a way that the planters are not directly over the seating area. Better yet, hang the containers right outside the patio on the ceiling extension.
Rough Edges
You can create an illusion of a wild garden on the patio with a rather systematic approach! Use cement planters with rough edges on one side of the patio. Fill them with small flowering plants, overflowing grass, and vines. Allow the foliage and flowers to freely flow outside the edges of the containers.
You can also use whitewashed containers to create a similar effect. Ensure that you use plants with small flowers only; otherwise it can be difficult to create a wild garden look. You can even plant flowers of different colors in one oversized container to create a look of wild flowering plants jostling for space with each other.
Metal Sparkle
Use of metals for patio container décor is so ideal. The shine of the metal works wonderfully with white or any bright shade on the patio walls.
Take one oversized metal container and use it to plant several different kinds of blooms together. It will help you create a centerpiece that won't cost you much. You can use bucket-shaped containers as well alongside a few ceramic ones for a perfect mix-and-match look. Place a few wooden elements around for added measure. A combination of different materials around a small area will help you create a rather interesting corner on the patio.
Cozy and Comfortable
Use wicker planters as cozy décor elements on your patio. Line them up nicely along the patio edge or on the stairs leading up to it. Plant flowers in warm hues such as red, yellow, and orange in brown wicker containers for a truly cozy corner for you to enjoy anytime of the day. It is a look that works really well if you have wicker furniture on the patio with bright-colored cushions.
Wooden crates can also help you create a snug patio setting. Wood adds warmth to any setting. Simply use one or two alongside the wicker baskets.
Rustic Sophistication
Buy planters with wrought-iron bases for colorful flowers on the patio. For a sophisticated patio container décor, use these planters alongside other metal accessories such as lampshades or tables. A lampshade with stained glass pieces placed in the corner can augment the look of the metal elements in your patio planters. You can also use ornate glass tables and accessories in the corner.