Modern Homes That Reflect Your Personal Style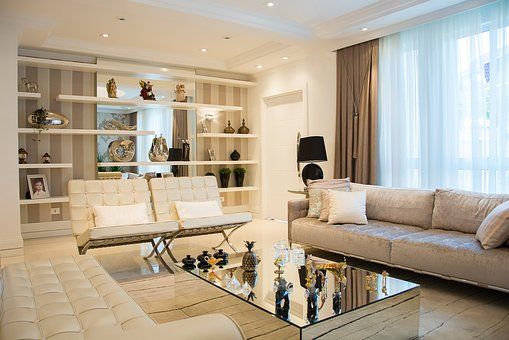 Despite popular belief, modern homes tend to pay less attention to the type of furniture that they invest in. They look for simplicity, structure and higher functionality. Modern home designs include minimalistic spaces and minimal texture. The furniture inside modern homes play a significant role since it should easily blend in with the overall look and feel of the home. Many appreciate the minimalistic modern design with less clutter, while many miss the warmth in the modern and contemporary homes.
Furniture can ensure that modern homes have a timeless feel. Here are a few furniture ideas for modern and contemporary homes:
1. Linen sofas and leather lounge chairs: Linen is a timeless fabric which gives a rich and classy feel to the home. Linen sofas which are complemented by leather lounge chairs and a classy wooden coffee table will give your home an elegant and timeless look.
2. Monochromatic with a pop of color: Modern homes have a color tone which runs throughout the home. In order to give a unique feel to the home, you can choose furniture with a pop of color to the room. You can pair a bright side chair in an all-white room. Or you can choose a white lounge chair in a home which has an all blue tone.
3. Vintage furniture: Contrary to the belief, modern homes choose to have a unique piece of vintage furniture which stands out from the rest of the home. Vintage furniture adds an element of class to the home and draws attention. You can choose a vintage chair or a bar table that stands out from the rest of the furniture inside the room.
4. Sofas: One of the most important pieces of furniture inside any home is a sofa. Modern homes choose sofas which have a neutral shade, are comfortable and have a modern yet minimalistic design. Modern homes prefer uncluttered spaces and a comfortable yet stylish sofa will do the trick.
5. Bar: The bar speaks a lot about the style and quality of interiors inside the home. Your bar can be classy with a glass table and stylish stools or it could have a rustic feel with wooden bar top and wooden stools. Depending on the type of interiors inside your home, you can make the choice of the type of bar you want to install. Guests are going to spend maximum time at the bar, hence make it worthwhile.
There is no specific piece of furniture which has been designed keeping the modern home in mind. Depending on the type and feel of your home, you can make the choice of furniture you want inside the home. Furniture will give out the first impression of your choice and style to the guests. For a modern home, ensure that the furniture is uncluttered; maintain open spaces and high functionality throughout the area. All said and done, ensure that the furniture is comfortable to use and convenient to maintain inside your modern and contemporary home.