What is the Difference Between Commercial and Residential Roofing?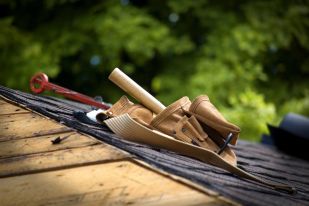 You might think that a roof is similar everywhere. All the difference that you can spot is of design and color but apart from that, there is nothing different about it. But guess what, there is a huge difference when it comes to commercial and residential roofing. Both types of roofs require a bunch of expenses when any damage or loss occurs to them. Along with that, these roofs must be made with superior quality material and installed with all the instructions and precautions. If you are looking to install residential roofing Albuquerque or commercial, you must be able to spot the difference in both types.
You must know the key differences between commercial and residential roofing to get the best quality roof for your purpose. In this blog, you will be able to understand completely the difference between commercial and residential roofing.
What is a commercial roof?
If you notice a commercial roof, then you would find it either completely flat or with a slight slope. Along with it, the commercial roofs are always bigger as compared to the residential roofs. There are a few factors that are considered when it comes to commercial roofing that includes the equipment weight that is held on the roof and also the larger area is covered to protect it. A continuous round of maintenance is required for commercial roofs.
What is a residential roof?
When it comes to the residential roof, then you will find a steep slope in most of the roofs. The residential roofs can be of different types ranging from asphalt shingles, wood shales, slate shingles to name a few. Depending upon your requirement, you can select the roofing for your home. These roofs are much smaller as compared to the commercial roofs.
Roofing materials
There is a difference between the roofing materials that are required for both commercial and residential roofs. Right from the cost, warranty, life expectancy, and installation, everything is different. Since residential roofs are steeper, there are varied options. But for commercial roofs, it comprises of metal or membrane only because they are usually flat. To get the work done perfectly, it is always recommended to get help from a qualified and experienced roofer who can install it properly. The experts have the best advice regarding which material will work best in your case.
The popular choice when it comes to residential roofing material is asphalt shingles. They are extremely easy to install and are budget-friendly.
For commercial roofing material, there are options such as tar, single-ply that includes TPO, PVC, and EPDM, modified bitumen, etc for the covering purpose. There are a lot of options available for commercial roofing and that is why the property owners are so critical about choosing the right roofing company that can do the best job with value for the money.
Installation
A residential roof usually takes 2-3 days for installation while a commercial roof takes weeks as there is a lot of assembly and construction involved. Since the commercial roofs are bigger, the materials require more days to strengthen, glued, and getting fixed. Commercial roofing needs to be installed in different layers of insulation and metal. Also, the commercial roofs are flat, but a slight slop is always kept so that the rainwater can get washed away easily.
Repair and maintenance
Residential roofing needs less maintenance and is easier to repair as there is not going to be a larger area with the problem. Whereas, with roofing, maintenance is required from time to time to avoid any big expense. And if in case there is a repair that needs to be done, then there are a set of guidelines that need to be followed, and many times it happens that the entire roof requires the repair and a protective sealant coat.
It is always a good idea to hire a reputed roofing company for residential or commercial roofing purposes. But before that, you must be able to spot the difference between the two types of roofing so that when you decide on your requirement, you already know what you are going to need. But always let the expert do his job.