Five Tips for a Wood Accent Wall in Your Home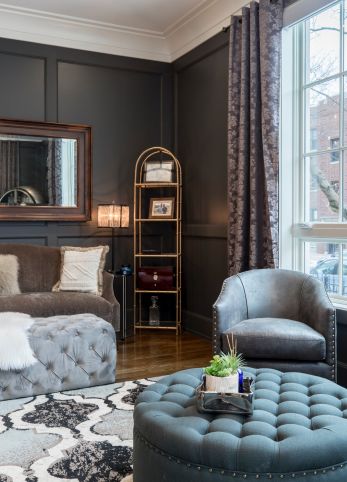 A wood accent wall can significantly augment your entire home's interior design. But the caveat is that it needs to be done well. Accent walls require that you apply a thought process to plan it well. When done right; it can be a sight to behold in your house.
Consider these five tips for putting up a wood accent wall in your home.
Ditch DIY
When you want the best wood accent wall, it helps to consider professionals for the job. Yes, the DIY trend in home décor is showing no signs of slowing down. But do-it-yourself is not right for all decorative elements – and a wood wall falls into this category. You can paint an accent wall by yourself if you feel you can do it. But installing a wooden wall is an entirely different thing. It requires expertise and precision work.
Search for a local company specializing in wooden walls. Check their websites to know more about their business. Contact them with your inquiry and take it from there.
A wood wall can last you for years. It can not only add beauty to your home but also bring classic elegance to it. So, it is best to ditch going DIY on this and choose professionals to install one in your home.
Determine the Location
Once you have identified a company for wooden walls, it is time to determine the accent's location. You may already have a wall or two in mind. But it still makes sense to consult the same with a professional.
Wood wall installation experts can look at the locations with a professional perspective and offer the right solutions. For instance, if you want an accent wall in a rectangular room then choosing the shortest side farthest from the entry can help the room appear bigger. It also makes sense to choose a wall for accents where you plan to showcase a floor vase or a special sculpture.
Wall accents are not only suitable for bedrooms or living rooms but other areas of the house as well. You can use one in your home office, kitchen, or walls leading up to the other floors in the house. In the living room, you can install wood wall behind the television set, the mantelpiece, or a statement couch. In the bedroom, accents are a popular choice behind the bed's headboard. But you can also choose a side wall.
Choose the Wood Panels
Once you finalize the location for the wood wall, select the style of the panels. For instance, you will need to select the design and color of the panel. You can even mix and match two types of panels for a dramatic effect. Choose from blends of browns, grey, or a mix of two.
Antique weathered panels can be ideal to add contrasts in modern decorative settings. Such designs also work well to accentuate the traditional or classic home décor.
Select reclaimed wood panels for adding a historically-rich element to your home. Reclaimed wood panels are also the more environment-friendly choice. Decide between painted or distressed wood; new or reclaimed wood, light-colored or dark-colored ones.
Consider the Surrounding Décor
When finalizing the wood wall design, consider the room's décor. The accent wall must not create a claustrophobic space. It should feel a part of the room and add to the décor.
So, imagine the placement of any new decorative accents you plan to introduce to the room. If you are only working with what is already there in the room then choose colors and design that will further bolster the décor. Contrasts are fun but only when done right. So, take some time to think about the overall interior design in the room. For instance, if you have a nautical theme in the bedroom then use of reclaimed wood wall can turn out to be exceptionally wonderful.
Keep it Simple
When it comes to installing wood accent walls in a room, it helps to keep the décor simple. The accent wall can be the showcase decorative piece in any space and you can add other elements around it. Introducing more than one highlight in the room can make the space look cumbersome.