What an Interior Decorator Can Do for You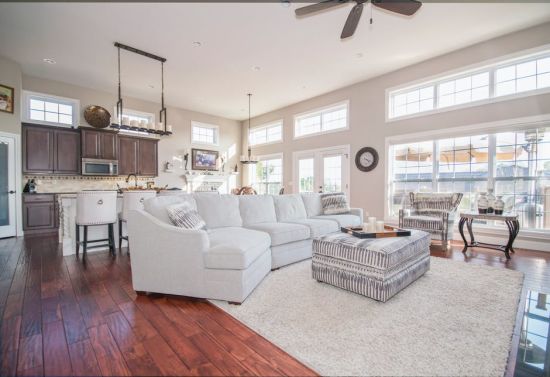 If you are in the process or are currently working on redecorating a new or old space, hiring an Interior Decorator in Los Angeles is one of the smartest decisions you can make! It's easy to underestimate the time and effort it takes to make a space truly shine, but design is all about understanding what the problem is and finding a solution. This can get a little messy on your own. Since you live in the space, it can be hard to have an unbiased outlook or to fully separate yourself from the project. However, a decorator doesn't have an emotional attachment to your home, but they do have a fresh set of eyes! Whether you are on a budget, indecisive of what you want, or need help tying pieces together, here are six things an interior decorator can do for you.
1. Help You Save
You might be thinking "how can hiring a professional to help me decorate my space actually save me money?" We know it sounds a little absurd, but it's definitely true! A good interior decorator in Los Angeles can help you avoid costly mistakes and will know how to get more for less. Instead of painting three or four times to find the perfect color palette, or buying a piece of furniture that is too big for your space, you can get it right the first time. If you are working with a tight budget, an experienced designer is going to know how to stretch it as far as possible. Whether it be through industry connections, bargain hunting, or DIY tricks.
2. Plan for You
A professional interior decorator can help you stay on budget and plan out your entire renovation for maximum efficiency! An experienced decorator doesn't have to endlessly google products, brands, and prices, because they already have a plethora of resources readily on hand. All you have to do is give them your ideas, and in turn, they will provide you with options to choose from. Decorators also know how to identify and respond to design opportunities. Maybe an amazing deal came up on a couch that wasn't in your original plan or budget? A decorator will know how to make it work so you don't have to stress.
3. Offer You Their Trained Eye
The difference between you and an interior decorator in Los Angeles is that the decorator is a professional with a trained eye. This is their livelihood and, through experience, they have developed the ability to automatically tell if there is something wrong or right with a space, and know when something does or doesn't work. Having a consultation with a decorator gives you access to their years of experience and wealth of knowledge, and working with a designer may make you more open to experimenting!
4. Connect You with Contacts
What if you don't have a contractor and are on the search for one? What if you are looking for a custom piece to be built for your home? An interior decorator in Los Angeles doesn't just help strengthen relationships, they also help start them! This is yet another way designers help save clients time, money, and headaches. Instead of trying to find a reliable contractor, plumber, or carpenter on your own, your interior decorator can refer you to one instead. There's no need to waste time pouring over google reviews and hunting for recommendations. If you have an idea for a customer project, they can also connect you or help you find the right person for the job!
5. Increase Your Property Value
Whether or not you are renovating your space with the intention to sell it, an interior decorator in Los Angeles can increase the value of your home and potentially speed up the amount of time it takes for it to sell by ramping up the wow factor. The benefit here is two-fold: a faster turn-around time for you and more money that goes directly into your pocket!
6. Add Life Back Into Your Home
Interior decorators in Los Angeles are trained to think creatively and spatially, and to see a big picture that, often, clients cannot. An experienced decorator is able to think outside of the box while also paying attention to the smallest of details. From proper lighting and furniture placement to fabric choices and color palette and fixtures, a professional decorator can seamlessly tie together multiple elements without a hitch.