Innovative Indoor and Outdoor Lighting in Various Finishes by SeaGull Lighting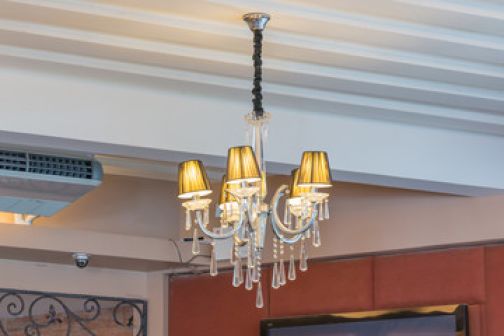 No matter, whether you're in quest of pendant illumination for indoor furnishings, task lights or entryway lighting, you can find plethora of impressive designs to choose the ideal one for your home setting. As you know, pendants are chiefly used in doorways; however, with the appearance of classy indoor concepts, deploying pendants has become a craze amid fashion enthusiast people worldwide.
Boost Indoor with Awe-inspiring Pendants
Among the three ideal indoor places where you can think of installing pendants include dining room, kitchen island and in hall or billiard room. Following are some helpful tips to place seagull lighting pendants and seagull lighting chandeliers to beauty your home indoor artistically.
In the Dining Place
Even though chandeliers are traditionally seen in dining places for the ages, however, modernism can definitely catch attention if you consider using multi-lighted vintage looking pendants in its place. Remember, your fixture should be hanged around 3 ft above the dining table that not only looks awesome but also help shun the lighting fixture obstructing while dinning and chitchatting.
In the Kitchen
Undeniably, a kitchen counter is the activity place that is demanding for task lighting fixtures. For this eventful counter setting, planning for pendant illumination can be extremely helpful and great looking. However, consider the item only if you have a new generation open-kitchen or big modular kitchen that looks amazing with contrasting lighting fixtures in the din area. Bearing in mind the traffic of family members while hanging pendant, you must maintain a minimum gap of 40 inches between the fixture and the podium.
In Hall, Billiard Room and Entryways
From the viewpoint of aesthetic, ambiance or task essentiality, whether it is a hall event, entryway decoration or boosting billiard room coolness; furnishing with multi-light pendants, as well as chandeliers tend to be most gracious, brilliant and cheery. Place the great piece above 42-48 inches of the gathering place of playing board surface.
Make your Outdoor a Paradise Land with Antique Chandeliers
When it comes to outdoor lighting ranging from illumination of your landscape, lighting of the walkways, seasonable display, or a garden party, the amount of lighting required varies in accordance with the intended.
Simply put, when you are intended to make your designed landscapes WOW to your neighbors, guests and family friends typically plan for less lighting that can boast the patters of the setting with combination of shadow and lighting around the yard. Equally, for lighting the walkways, you can consider cage lighting, solar lantern, as well as accent lighting, which are top trendy ideas.
However, task lighting is especially required with other fixtures for an event like wedding venue, anniversary, get-together and more. In order to make your illuminating concept the most unbeatable, pick up an ideal set of antique chandelier, which will look truly convivial, impressive, and striking. The lighting of chandelier in the dark open-air will make the guests feel like a paradise land. With seagull lighting pendants and seagull lighting chandeliers you can get loads of far-fetched trendy and traditional designs best fit for your outdoor.
Well, if you arrange the event in well-lit reception hall, special tent or in any other indoor setting, it is from small, medium to large chandeliers can be chosen out of the huge varieties. Two most popular types of chandeliers are
Blondie Chandeliers
Available in different sizes Blondie chandeliers are great choice for a beachside, nautical, and open air wedding event. The chandeliers are highly demanding in the global market. Buying one from top rated companies is the best bargain.
Birdcage Chandeliers
Birdcage is a combination of elegant looking birdcage lighting system and pendant lampshade that remain suspended in clusters. Found in versatile designs chandeliers can match perfectively with any event party both indoor and outdoor.