Top Ten Tips for Kitchen Remodeling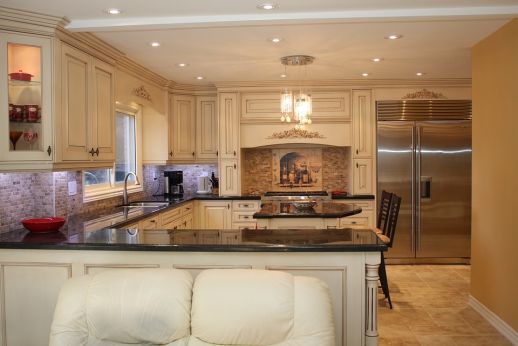 The end result from a kitchen remodeling project can be glorious or disastrous depending on many factors such as proper planning (or not) and adequate (or poor) research. For a successful kitchen renovation project, it is crucial that homeowners consider the end result really well.
Consider these ten tips for a successful kitchen remodeling project.
1. Consider the Budget
Before you begin to plan your kitchen remodeling enterprise, consider the funds you can allocate to it. Once you are clear about the budget for the project, you can designate a fixed sum to various items. It is a simple step but very important to help you plan for the project better.
2. Make a Detailed Plan
All homeowners will spend time on at least a little planning for any home improvement project. But 'little' is not enough when it comes to your kitchen remodeling work.
Begin with a rough plan considering factors such as your requirements, budget, and design trends. Count every little cost and eliminate unnecessary expenditures. Make separate lists for the essential and non-essential items that you wish to include in the renovation. Separation of tasks can help you better plan for the renovation as you can then clearly see what to absolutely include in the renovation.
When you are completely satisfied with the planning stage of your kitchen renovation down to the smallest details; only then begin the project.
3. Hire a Professional
You might be tempted to consider a DIY project to save costs. But when it comes to kitchen remodeling, it is better left to professional contractors or designers.
But do not hire just any design professional. Consider various contractors in your place of residence to evaluate them in terms of skills and experience. For instance, for your kitchen remodeling in Los Angeles, look into various contractors based on referrals and also your own research. Also, check if you can afford to hire the professionals you like for the remodeling project.
4. Communicate your Vision Well
It is important to communicate well with your contractor for the successful completion of each task. Consider it a partnership to ensure that the remodeling work goes without major obstacles.
5. Make it Functional
For a successful kitchen remodeling outcome, always focus on functional aspects of the project rather than mere decorative elements. A beautiful light you like may not be ideal for your kitchen island. The flooring you like may not be right for you in terms of its maintenance requirements.
6. Light it Right
Without proper lighting, the kitchen space can look a really depressing place. Improper kitchen lighting can also impede with your tasks. Ultimately, you will need to change the wrong light fixtures in the kitchen. So, it is better to budget really well for kitchen lights. For instance, you need to really see if pendant lights work with your kitchen's ceiling height. If the kitchen design can include natural lighting, really go for it.
7. Splurge on Essentials
It is always wise to spend more on essential items in the kitchen. The flooring, cabinets, the tiles, the sink, the island, the appliances and the lights will make your kitchen a happy place in the long run. You need to really decide whether you want fancy cabinet finishes that can eat into your renovation funds or sturdy storage space within your budget that will last you longer.
8. Save on Décor
It is easy to go overboard decorating your new space. But constraints on décor and accent pieces can save you lot of money and regret later. Buy the right lights based on function and not number of crystals. Do you really need a wrought iron stool to use in a corner?
9. Ventilate the Space
Do not forget ventilation in your kitchen space. Without ventilation, the kitchen area can become filled with fumes or smells.
10. Make it your Own
Never go with a design task until you feel sure about it. Don't go with others' suggestions if it doesn't feel right to you. It is your kitchen so ensure that the remodeling is done to your specifications.
With simple considerations, you can ensure that your kitchen remodeling is perfect.